Storytime on Hiatus
Regularly Scheduled Storytimes will be on break from:
December 23 - January 6.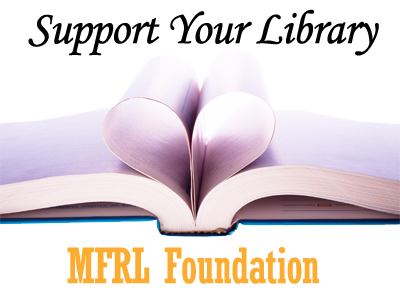 Love Your Library!
Visit our Foundation Page to see how you can support your library.
Bill Payments
Library Bills can be paid online. Visit our Bill Payment page for more information.
Reserve a PC online!
Go to our Reserve a Computer page to make your reservation.
Pre-Due and Holds Notifications
Visit our Notification page to set TXT / Email preferences.
New Arrivals!
Check out the New Books and New Movies recently added to the library collection.