Reserve a Computer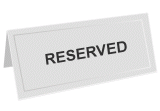 Computers can be reserved up to one business day in advance.
A library card (and PIN) in good standing is required.
Only one pending reservation per day is allowed.
Each library in the Montgomery-Floyd Regional Library System has computers available to the public at no charge, that provide high-speed internet access. The Microsoft Office software suite is installed on all public computers. MFRL also provides wireless internet access at all branches.
All computer and wireless internet users must comply with MFRL's Acceptable Internet Use Policy MFRL filters the public computers' internet content in compliance with the Children's Internet Protection Act. Adults using computers for bona fide research or other lawful purposes may request that the filter be disabled.
Staff have only limited time to assist with computer related questions, but periodically the library offers classes for beginning computer users.
The Jessie Peterman (Floyd) and Meadowbrook (Shawsville) branch libraries house computer labs that can be reserved by community groups or organizations for their own training sessions.