KIDS
Helpful Homeschool Websites
Assignment Alert Form
Teachers, have an assignment coming up? The library has many resources for your students from reference books to online databases.
Please give us two weeks advance notice on upcoming assignments.
Assignment Alert Form
Library Tours
Are you interested in bringing your students to the library for a tour and/or research instruction, please fill out the Library Tour Form.
School Visits
Request library staff to visit your class, parent group, faculty meeting or special event.
Outreach visits can vary from story times to booktalks, and or database instruction.
Please fill out the School Visit Form to request a visit or call Sarah Pahl at 540-552-8246.
Kits
Literacy Kits contain Books & Early Learning materials on a theme.

Our Science Hub kits contain tools and materials to support educators in subjects ranging from scientific observations, to measuring speed and acceleration, and more!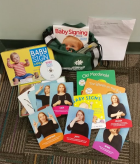 Or check out the full list of kits in our online catalog.